2020 is already promising to be a good year for the construction industry. We at Construction Guide are always looking to stay ahead of the curve, so we've already got our eyes on the hottest construction industry trends of 2020. Here are our top predictions for the coming year.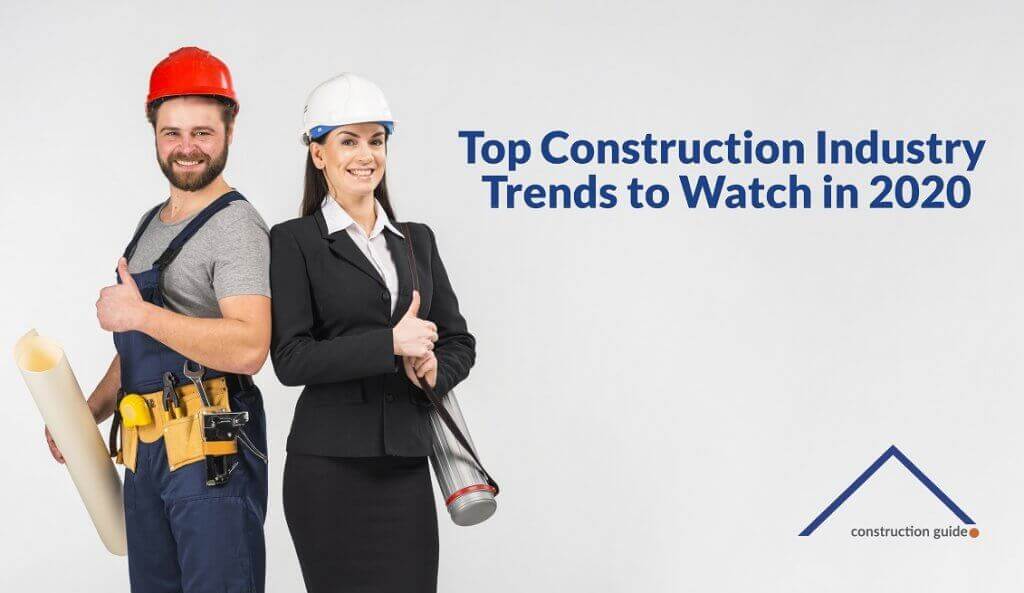 1. More female-owned businesses
Perhaps one of the most exciting trends of the year is the continuing increase in female-owned construction businesses. Thanks to a continued investment and interest in STEM subjects for girls from an early age, the number of businesses owned by women in the industry is up 30% since 2014. This is 10% higher than any other industry and will continue to be the case for the foreseeable future.
2. Bigger push to renewable energy
Not only are renewable energy sources becoming cheaper to build, but subsidies for the industry are also growing. With the global push to move away from fossil fuels towards greener resources, this is clearly one of the hottest areas of construction to watch right now. Not only is construction a hot trend, but connecting these new power sources to the national grid is another promising area for construction companies.
3. Rise in modular construction
The idea of constructing a building away from its physical site might seem crazy, but modular construction has been increasing in popularity over the last few years. Currently dominating areas of the hotel industry, modular building promises greater quality control, generally quicker build times, less waste and safer working procedures. While prefab construction really isn't a new idea, recent technological developments have made it easier and more efficient than ever.
4. Continued labor shortage
While labor shortages within the industry are nothing new, they're starting to hit projects harder than before. With both a shortage of general and specific skills, increased labor costs and fewer young workers to replace the retiring generations, the construction industry will need to work smarter and harder than ever before. Who knows, this might also create a push into AI and robotic construction.
5. Increased municipal projects
As cities across the country continue to grow, emphasis must also be put on the infrastructure needed to support them. Things like transport, waste management, roads and public safety are always top priorities, as is the push towards smart cities within the coming years. All areas of public infrastructure look on course for a big increase in the coming year.
6. Greater emphasis on reworking
Due to issues like labor shortages and land conservation, many firms are moving towards reworking instead of building fresh. While this doesn't account for every construction firm, it hopefully signals a shift towards more sustainable construction projects too.
Conclusion
Construction firms looking to stay ahead of the trends should look to address these areas in their projects. Here at Construction Guide, we are also working towards a greener and more sustainable future with our construction trends. It'll be interesting to see how the next year shapes up for construction projects across the country.